To Encode and Decode Image Path in PHP, we use 3 main PHP inbuilt functions, file_get_contents() Function: The file_get_contents()...
Export MySQL Data to Excel in PHP Using Ajax, for doing this task we have to follow 4+ steps...
In this particular, How to Get HTML Tag Value in PHP, article we will use the PHP DOMDocument Class...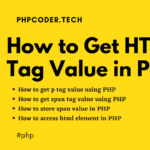 On this task, How to Keep Value After Page Reload in PHP, 2 major things we have to know...
In this Count Number of Visits Using PHP Cookies task, first, we have to know what are the cookies...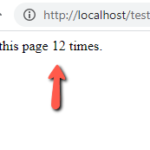 In Set and Display Session Data in CodeIgniter, first we have to learn a little bit about Session in...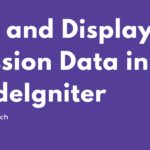 Auto Add Country Code in Input field using JavaScript, here are 3 steps to create and add auto country...
jQuery Contact Form Send Email Using Ajax, is a common feature of various websites. If you want to send...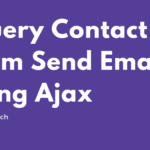 Store Data In Cookies Using JavaScript, before we start setting the cookie using JavaScript, first we should discuss what...